Limited Time Offer from your local Window Depot of Richmond
Get One WINDOW FREE!!
When You Buy 5 or more Signature Series Double Hung Windows!
*Valid on Premium Vinyl (Signature Gold or Platinum), High-End Composite, or Real Wood Double Hung Windows.
Expires 08-31-2021.*Not valid on previous purchases. Offers cannot be combined.
Ask about our no payment no interest finance options.

We're Not Your Typical Replacement Window Company
Instead of one brand or product line of replacement windows, Frank & Laura Amory and their local, expert staff provide the best options from several different manufacturers. This allows them to offer you the style you want at the price you need – including vinyl, composite, fiberglass, and real wood.
You will be able to choose what's best for your home to add value, enhance the curb appeal, save on energy bills, and brighten drab inside spaces! Whether you are looking for economy, premium, or anything in between, Window Depot of Richmond can help.
We provide the strength and lower price of a large national network; the personal service and honest advice of a trusted, local company; and the best overall experience that you deserve!
See What Our Happy Customers Are Saying
Sera D

4/10/2021 - Google

I had all my windows replaced almost 2 weeks ago. The workers were punctual, personable and had great communication among themselves. Since the installation my thermostat has stayed at a steady 67 degrees no matter what the temperature outside is. The window screens are blessing, the cats love them. Overall, it was a great experience and I highly recommend Window Depot.

Valerie Grow

3/11/2021 - Google

We were very pleased with this company! George came out and measured the windows and explained a lot of things and answered our questions as we were new to this process. The installers were on time very courteous and did a great job. I would highly recommend this company to anyone looking to install new windows.

Cheryl Carrington

2/09/2021 - Google

Very professional, courteous, experienced team!!! The quality of the windows and doors is top-notch. Will definitely hire Window Depot for future projects. Special shout out to Beau who did a fantastic job fixing and filling areas of trim as needed! He was very thorough and detail-oriented.

Emma Fletcher

2/03/2021 - Google

We had a wonderful experience with Window Depot. The sales rep was very personable. The scheduling team did their best to get us in as soon as possible and the installation crew was kind, friendly and accommodating. The windows look great and we can easily see the high skill of their work. I would definitely recommend this company.

Dexter McCrea

12/09/2020 - Google

The sales team was very professional. They knew their product and talked about their products benefit and features. They did not talk negatively about other competitors. They make sure all of my questions were answered. During the installation, the installers were there in a timely manner and also made themselves available to answer any questions that I had. The windows look great. I can feel the difference in the temperature of my home. The heat actually come on less. I noticed this in only one day with new windows.

Don Hager

11/09/2020 - Google

This is our 4th time using this wonderful company. Everything they do is done in a professional manner. Every time has been a great experience and we couldn't be more pleased with Sam our installer every time. To think we get all this at a competitive price why would you go elsewhere? We will be back again as we continue our project. A++++

Michael Beaver

10/09/2020 - Google

Wow what can I not say about this company they were on time did everything they said they were going to do and delivered a great product. I can already tell the difference inside the house and I'm waiting for my first power bill to see what the difference is. They replaced all the windows in our house in one day they were all over the house in one quick and unobtrusive time. Highly recommended

Kristin E.

10/09/2020 - Google

We are extremely pleased with our windows. From initial consultation, installation and follow up the team does a great job. They look fantastic and we also had a garden window put in which was a great addition to our kitchen area. We had three quotes and picked Window Depot because they employ their own staff and do not contract the work out which is something we preferred if we happen to have any issues in the future. Another factor was the prompt responses that we received with any questions or concerns that we had regarding the product and installation. Look no further you have found the right company. Highly recommended!

Lannie Underwood

7/09/2020 - Google

This company was amazing to work with through all steps of the process. The owner did the consult which was extremely informative without being unnecessarily lengthy. He was not pushy and encouraged us to get quotes from other companies. Installers arrived on time, we're friendly, worked quickly, and did quality work. Couldn't be happier!

Michele Nichols

7/09/2020 - Google

I met with 8 different contractors for Siding and Windows and Window Depot, Michael Hanley did an EXCELLENT JOB!.Michael and Robert at WD kept me informed the entire time and were there any time I had a question.Carlos and his son, Darwin, did all of the siding work. 10 days and they were great to work with!It only took Kevin and his team half a day to install 23 windows and 2.5 days to wrap all of the windows from the outside.Absolutely satisfied with the project and would HIGHLY recommend WD to anyone in the area!

Stephen Wikoff

7/09/2020 - Google

This is a late review. Mike Amdusky actually came to home months ago to review the replacement of a 3rd floor window. As a representative of Window Depot, he was simply outstanding. He taught me how to find the window myself online, how to judge the installation quality from my (sorta) new home contractor, and also the quality of the installed windows. He could have made a few hundred bucks on me by replacing a window that, it turns out, I was able to handle replacing myself. Mike told me everything I needed to do to match the same window perfectly.Mike Amdusky's honesty, integrity, professionalism, experience, and lack of greed were most impressive. If I ever need window work done in the future, whether it's 5 or 10 years, I'll call Window Depot right away.

Mark Deutsch

7/09/2019 - Google

I was referred to Window Depot by the folks at 89-PAINT as part of a house painting project & my entire experience from start to finish was excellent. Starting with Laura who kept the project well organized & communicated nicely...to George who advised us on our window options...to Jeff Jr. & Jeff Sr. who installed the windows, arrived on time as promised, were very personable, efficient in their work, & they left no mess. I would recommend Window Depot and will work them again when needed.

Ed Barton

7/09/2019 - Google

Kevin and his crew arrived on time and finished earlier than they expected. They were very personable and efficient in their work. They left no mess and did a great job on the installation. I would recommend Kevin and his crew very highly to anyone that asked me. My entire experience with Window Depot, from my 1st meeting with Mike, my salesman, to the final installation was a good one.

Joe Doran

7/09/2018 - Google

Great local company to work with. They actually have excellent choices for your home and the price you want to spend, and they don't just push one type of window on you. Frank makes sure their products and services are superior and that they aren't pushy at all. You really cannot go wrong with Window Depot.

Bill Bradshaw

7/09/2018 - Google

These people came right out when they said that they would. The were reasonably dressed for the job. I was kept update on my window's progress as it was made. The installer did a good job; showed me how the new window worked and cleaned up after himself. I was very happy.

Kenneth Moreland

7/09/2018 - Google

We love our new windows ! The salesman and office personnel were great start to finish ! The installers were very neat, polite, professional and cleaned up very well behind themselves! Nice experience dealing with these folks, would recommend them in a heartbeat! Thank you Window Depot !

Matt Schwartz

7/09/2018 - Google

Window Depot did an excellent job replacing all of my original windows in my home. I had 5 different companies quote me. The Rep, Michael Hanley did a great job working with me to get me the best windows (triple pane) for a very competitive price. Highly recommended.

Tom Davis

7/09/2018 - Google

from the salesman to the install crew this company was great. The crew was on time (early even), they cleaned up after themselves, vacuumed the inside after they were done, and put in extra effort to make sure we were satisfied. I had one window that was broken and the office called to tell me they had ordered a new one and would be back to install it after it comes in. Would recommend them for sure. Tom Davis

Bob Cotton

7/09/2018 - Google

Great experience from start to finish! Sales associate George Britt is very knowledgeable in his product as well as the competitive product. The installation team was on time and did a fantastic job. Not only with the installation but leaving the job site totally cleaned up if any debris. The total experience was great and the product is beautiful.Happy home owner,Bob Cotton

We had 16 windows replaced and I am very happy with the results. The new windows are solid, they look really good and we can already tell that are much more efficient. The installation crew was great – they were able to manage the older style window framing in a 70 year old house. I was very impressed. No question – I would recommend this company.

Bethany Moreira

7/09/2018 - Google

We had a wonderful experience with Window Depot. We had gotten 4 quotes before choosing a company. We were looking for quality, affordability, and good customer service. We got all three with WD! We replaced 18 windows with triple pane (not the standard double pane) all for less than the "cheaper" double pane that other companies had quoted us. The workers were on time, polite, and thorough. They did not seem bothered by our questions. The rep even followed up with us after the windows were installed to be sure we were 100% satisfied with the outcome. I would definitely recommend this company.

Tonya Ashman

7/09/2018 - Google

We are very happy with our experience with Window Depot. Our sales rep didn't come in with a song and dance routine like most do, and wasn't trying to push us into a sale. Instead, we simply told him what we were looking for and he laid out our different options for us to think over. Despite getting numerous quotes, twice we have chosen Window Depot. The product is of very good quality and the price point can't be beat for the level of quality and service they offer. Moving forward, I won't waste my time with other companies. I'm now a loyal Window Depot customer!

Lashawn Moore

7/09/2018 - Google

I love my windows!! My house looks like it has had a face lift! The workers are professional and Mr. Hanley is always on time and very professional as well. Not only are my windows beautiful, but they are affordable and I would highly recommend them to any one looking to replace their windows on a budget. Thank you Window Depot!!

Barry Lynch

7/09/2017 - Google

Good job at a great price. I went out to three companies for a quote for replacing three windows . Frank was the most professional of the three during the home visits . Laura was the most professional in follow up of all three companies. As a bonus they were also the best price . Installation was completed quickly and professionally and the new windows look great.

Greg Mekanik

7/09/2014 - Google

My experience with Window Depot was great from scheduling the estimate to the install. Everyone I dealt with was professional and knowledgable. This was my first experience with replacement windows and Frank took the time to educate me as well. Every other company I received an estimate from essentially said "a window is a window" which is definitely not the case. The install was quick and clean with no mess to clean up. We are scheduling the rest of the house soon.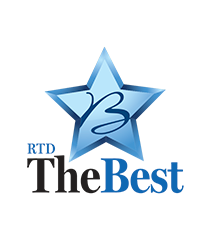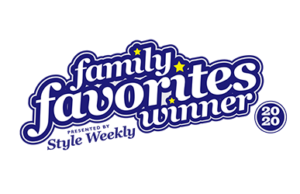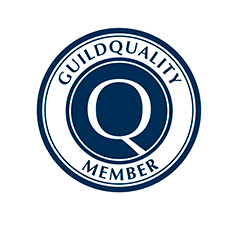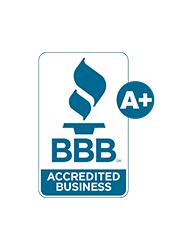 Triple Pane at Dual Pane Prices
Our advanced triple pane windows offer superior energy efficiency, sound control, and condensation resistance. And, with Window Depot's national buying power, we can offer you triple pane for the same or lower cost as many of our competitors would charge for double pane. Our Signature Series triple pane windows were awarded "ENERGY STAR Most Efficient," which is the Best Energy Star efficiency rating for maximum energy savings!
Lower U Factors Improve Energy Savings Up to . . .
Reduce Outside Noise by up to . . .
Average PRICE SAVINGS when compared to National Average
National Strength. Local Service. Our partnership with one of the nation's largest home improvement networks provides us with significant buying power, allowing us to pass along tremendous savings to our customers without sacrificing quality. We back it up with the service and craftsmanship of a trusted, locally owned and operated business.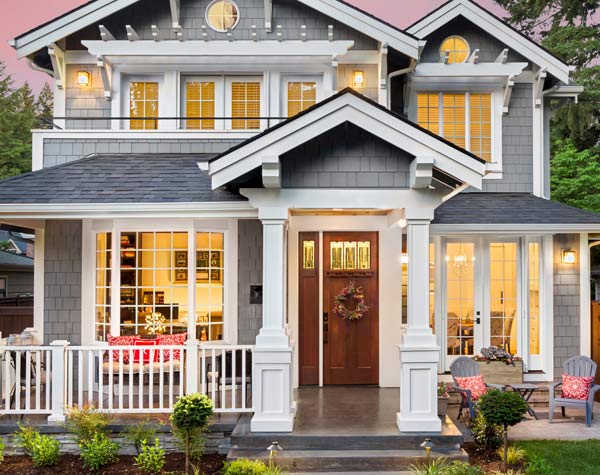 Fair Pricing Pledge & Lifetime Warranty
We guarantee that the price you pay for your project is the lowest price available for like-quality products, workmanship, installation methods, and contractor reliability. If you receive a lower quote for comparable products and services within 30 days of purchase, we will refund the difference, plus $100.
Restrictions apply. Ask our representative for details.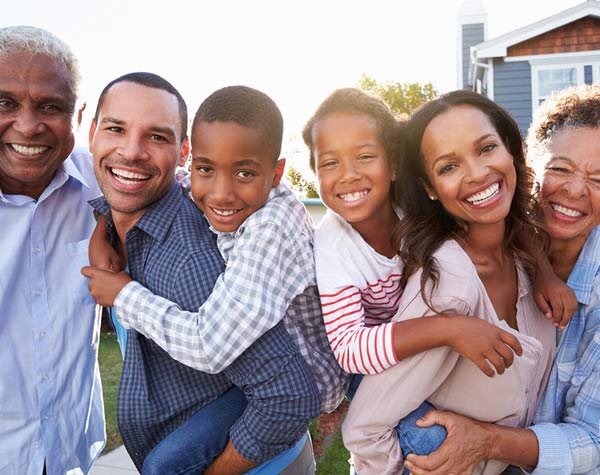 Stress-Free Consultations
Our consultations begin with questions to better understand your needs and objectives. Then we educate you on the various products and services available that will meet your needs. We help you select the most appropriate product(s) for your home and budget. Because the last thing you need is high-pressure sales tactics, gimmicks, or intimidation.
Professional Installation
We are proud to employ dedicated in-house installers – not subcontractors – whose main focus is quality, not quantity. Our installation crew leaders are certified by the American Window and Door Institute (AWDI). The work we perform on your home will include care, patience, and expertise to ensure that it looks beautiful and feels comfortable for years to come.
Get Your Free, No-Pressure Estimate
Simply fill out our form to schedule a FREE no-pressure quote for your home from your locally owned and operated Window Depot of Richmond!