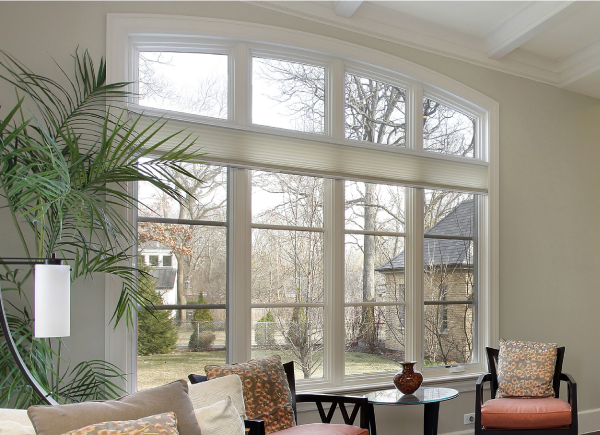 More Strength. More Thermal Efficiency.
The Beauty of Real Wood Windows.
Wood windows are beautiful…but they can rot, and need constant maintenance.
Everlast Series Composite Windows from Window Depot USA of Richmond VA are redefining the replacement window experience. These next generation windows feature a revolutionary material blend combined with a timeless design that surpasses the ambitions of even the most discerning homeowner.
Nothing defines a home like the elegance and warmth of wood windows, but the maintenance problems and expenses associated with wood are simply overwhelming.
Why not enjoy the Strength and Beauty of Wood Window design, with the low maintenance and weatherability of Vinyl.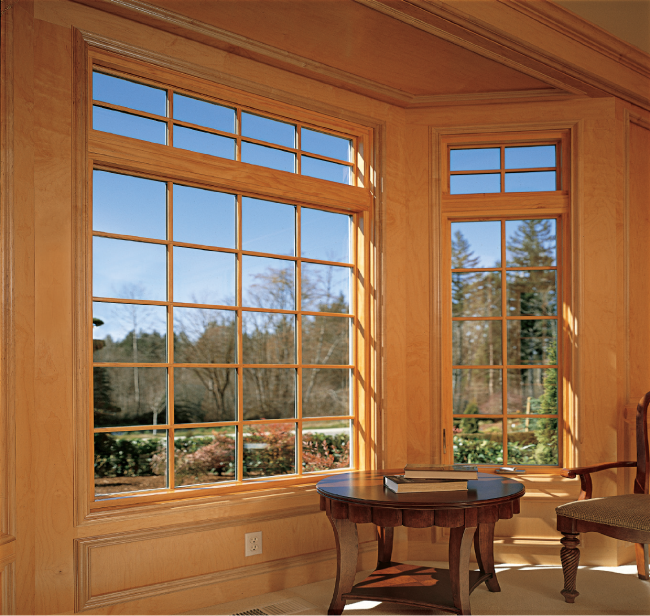 AVAILABLE STYLES
Double Hung
Horizontal Slider
Casement
Fixed (Picture)
Awning
Bay/Bow
Patio Door
Swing Door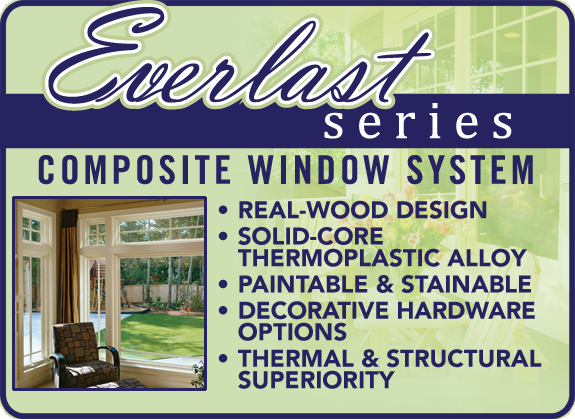 No Company Can Provide You With More Features at a Better Price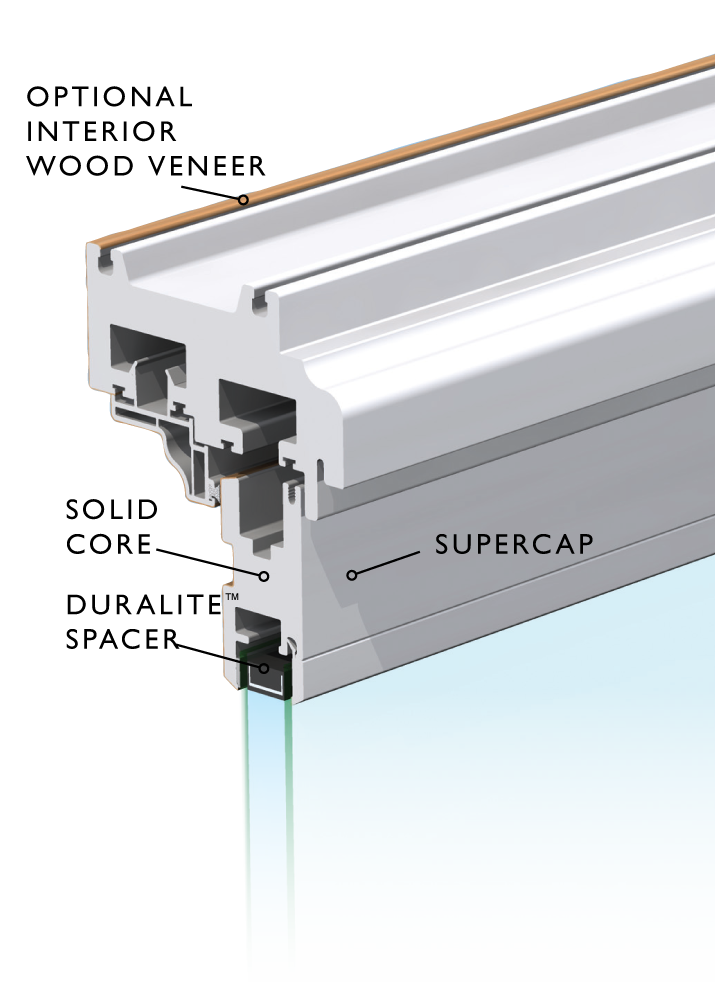 What are Everlast Series Composite Wood Windows?
Everlast Series Composite Wood Windows are made from a proprietary mix of specialty polymer and acrylic resins, creating an "engineered composite", super tough, solid core material.
These windows compare directly with composite products like Andersen's Renewal.
Everlast is simply the best window you can buy. It provides the warmth of a finely milled wood window without the problems associated with wood.
Exclusive SuperCap Surface Technology
SuperCap, a permanent pre-finished surface has over 4 years of extreme outdoor sun exposure testing in Florida and Arizona. A lifetime of virtually no-maintenance benefits, SuperCap keeps windows and doors looking great over time.
The cap brings protective ingredients to the profile surface, where they provide superior weathering performance.
Advanced Technology Provides Superior Energy-Efficiency, Comfort and Durability
Thermally superior composite material reduces energy transfer better than wood, vinyl, fiberglass and aluminum
Classic wood design enhances the value and beauty of your home – inside and out
Premium performance hardware ensures easy cleaning and operation
Increased Structural Strength gives you a wider variety of design options, especially for larger homes
Metal and vinyl clad wood windows were only partial solutions. In the industry-wide pursuit of window excellence, Everlast is the answer.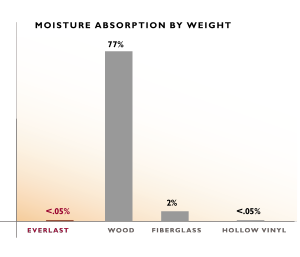 Impervious to Moisture, Rot and Insect Free
Everlast can't absorb moisture so your windows will be rot and insect-free forever.  They are also impervious to salt air and corrosion making Everlast windows an ideal solution for coastal environments.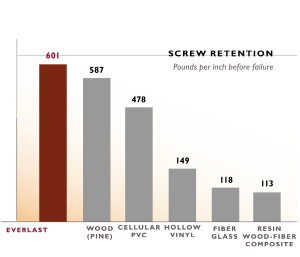 Superior Fastener Retention
Windows are fastened into the home structure by screws, and when it comes to screw retention, Everlast is over 500% more secure than fiberglass and 400% better than vinyl.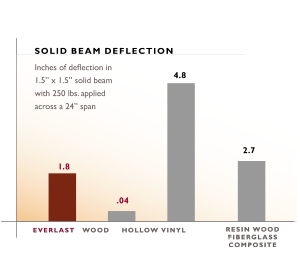 Superior Strength and Durability
With Everlast Composite Wood Windows, you will never have to worry about cracking, peeling, chipping, flaking or chalking.  Your windows will withstand virtually any climate and have exceeded industry standards in structural stability and heat resistance testing.
In independent lab testing, Everlast is 2.7 times stiffer than hollow PVC.
No Company Can Provide You With More Features at a Better Price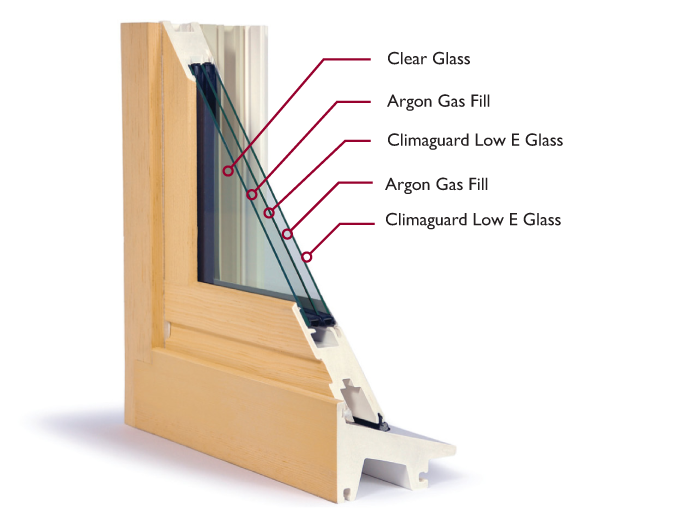 THE GOLD PACKAGE
The Window Depot USA Flagship
Window Depot USA once again shows you why we're America's Triple Pane Company.
We've already talked about the impressive structural integrity that comes with these wood-alternative wonders of window technology, but let's discuss the thermal efficiency that really puts our Everlast Series over the top.
Window Depot's GOLD Energy Performance package provides you with the most energy-efficient window on the market today.  But don't take our word for it…trust the EnergyStar program from the U.S. Dept. of Energy.
GORGEOUS HARDWARE OPTIONS
Everlast Series Composite Wood Windows come standard with industry-finest hardware systems.  The operators, locks and hinges have all been developed to work together to meet or exceed industry performance requirements.
And of course. Everlast comes with an incredible variety of the finest decorative hardware finishes available.
Choose from White, Adobe, Brushed Nickel, Bronze or Brushed Brass…to give your home unparalleled refinement.